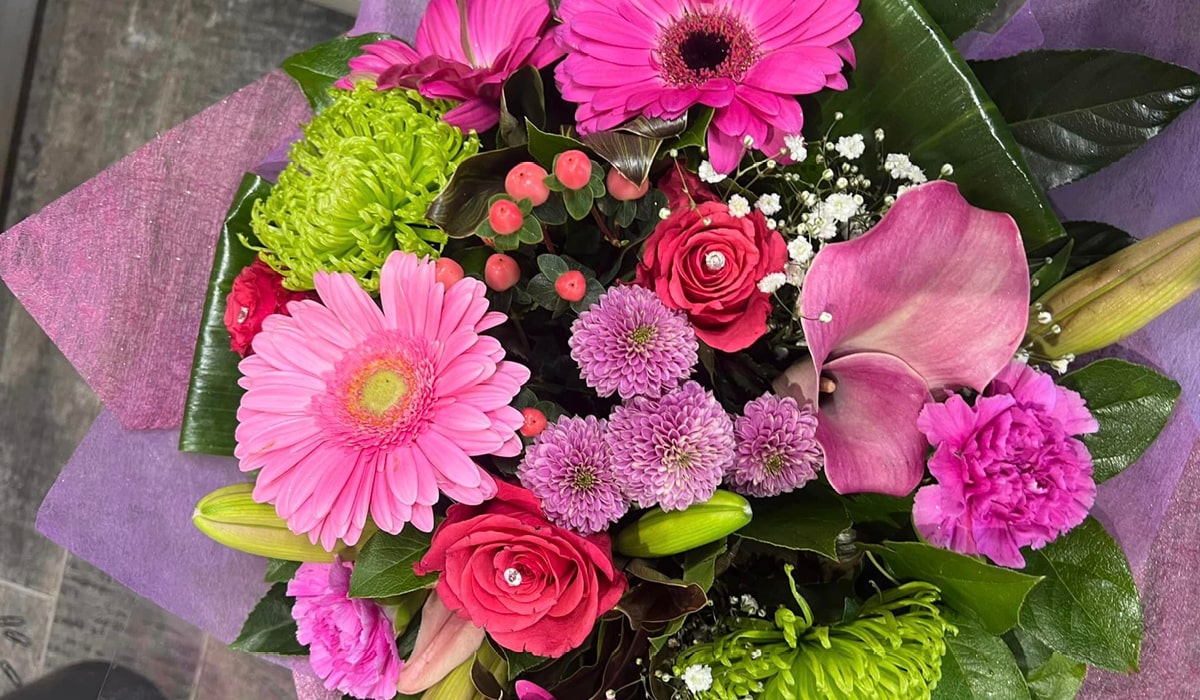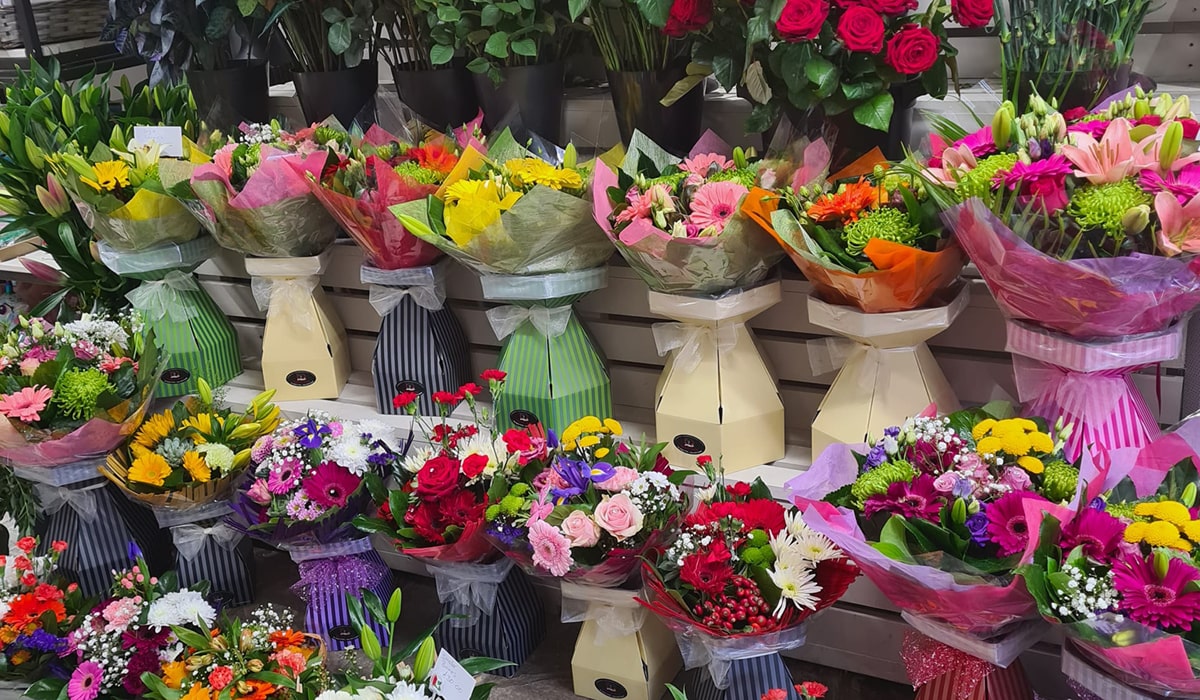 You will find Nicola, busy amongst her 'blodau hardd' with her white delivery van right by the Rhondda River. Surrounded by lush green valleys, Nicola was born and bred into floristry and has been arranging flowers ever since she could walk. Mum and Dad left her little choice, literally living and being raised in the florist shop. Grabbing the 'shoot by the root', Nicola attended Pencode Agricultural College and walked away with a BTech National Diploma in Business and Floristry.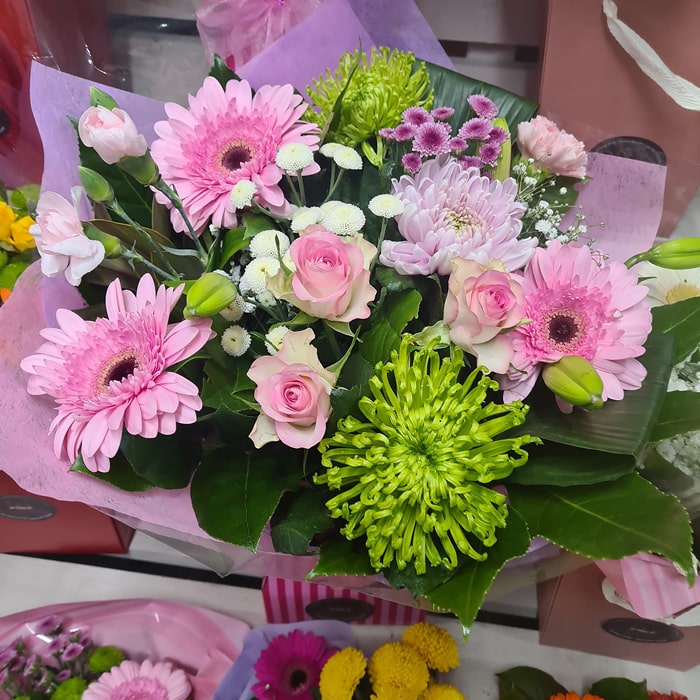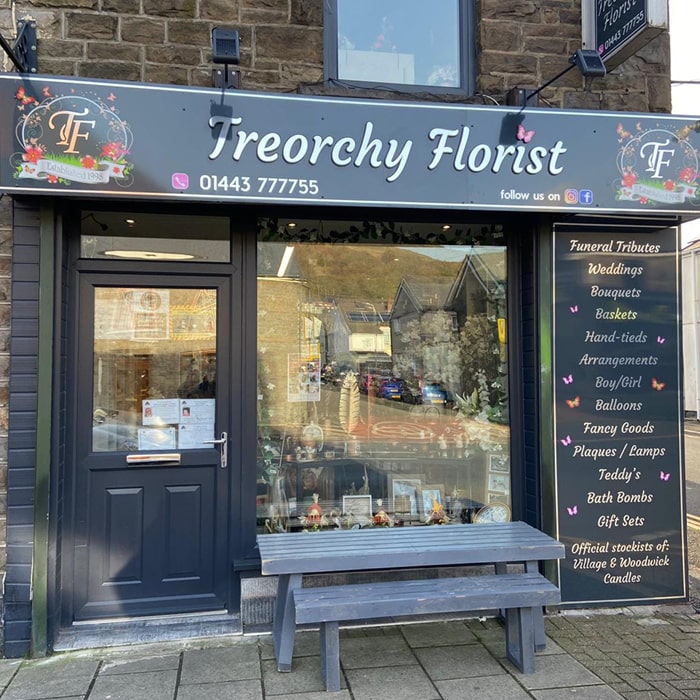 Talking to Nicola with her soft warm welsh lilt makes you feel confident the arrangements she creates will be just as beautiful. It's no wonder that the BBC have been talking to her keen to create a 'fly on the wall' of a day in the life of a florist, dashing around at around 100 miles an hour, it's amazing how she finds time to hold community flower raffles, place lonely bouquets around and about and she even finding time to teach the wonder of flowers to the local children in the community she has lived in all her life. Then; after all of that, she is facing the daily challenges of raising her 12 year old son.
Helped out by her, sister she delivers stunning fresh flowers, bouquets, baskets and funeral arrangements all over the beautiful valleys. Nicola will look after your floral gifts whether welcoming a new baby or saying goodbye to a loved one, her stunning flowers will perfectly fit and enhance any occasion and delight any recipient.